Blog
/
3 Key Questions to Consider When Renovating
Curious about renovation costs?
Find out what your home renovation could cost. Unlock your free consultation.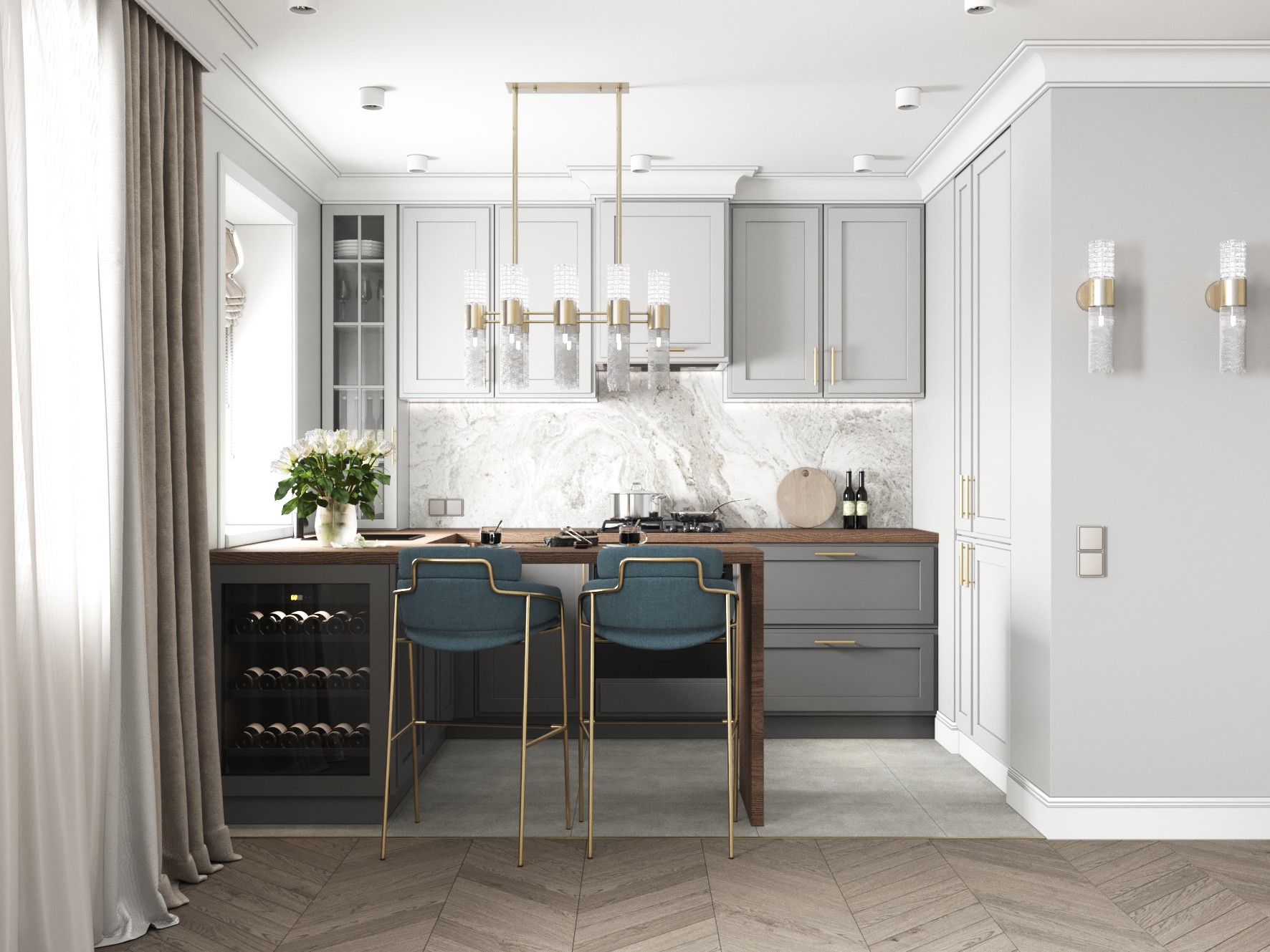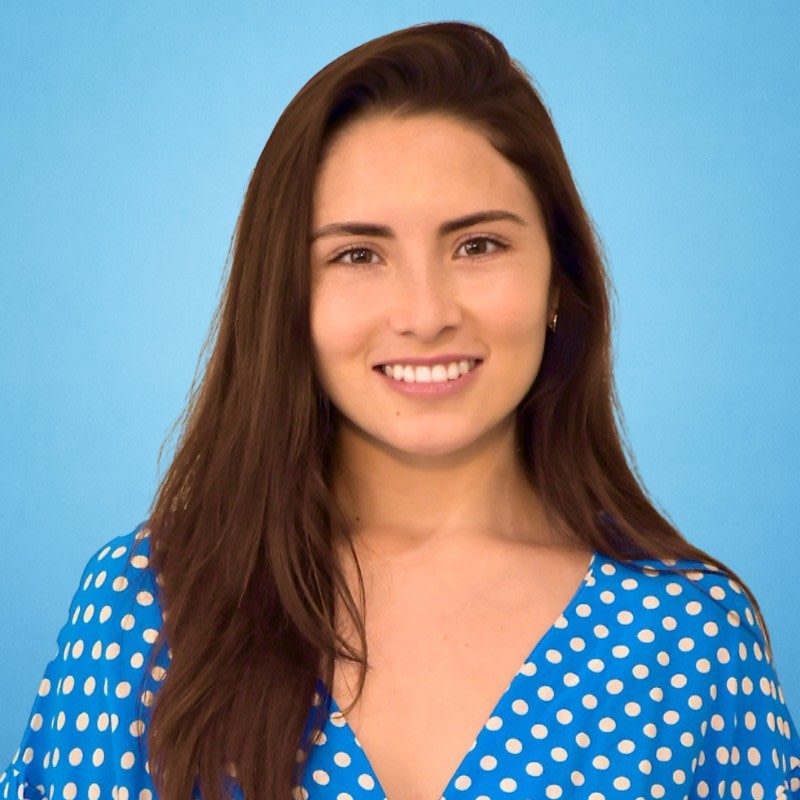 Article author
Gabriela Reyes
3 Key Questions to Consider When Renovating
The article below was originally published on Houzz.
Who: Anna Sankova and Daniil Buriev of Modern Citi Group: Architecture, Design, Remodel
Where: Brooklyn, New York
In Sankova's own words: "I love that I can see a transformation of each home from an old, gray and tired place to a new modern, clean and welcoming space to live in."
Is your excitement to totally transform your home matched by a dread of the remodeling process? The right renovation partner will make all the difference. "Our mission is to change the industry," says Daniil Buriev, the owner and founder of Modern Citi Group: Architecture Design, Remodel. "As a full-service design-build firm, our focus and attention is on the customer." Buriev and project manager Anna Sankova, who takes care of clients from the moment they request a quote all the way through project completion, together break down their framework for delivering the best possible renovation experience.
Ready Solution: Classic Style
Transformation through attention to detail. Buriev founded Modern Citi Group in 2018 to help address homeowners' small needs around the house. "As we've grown into a design-build firm, our experience from handling those small tasks allows us to break down large projects into the most minute detail so that nothing goes unseen," he says.
This depth of understanding for customers' needs drew Sankova from the real estate side, where she always loved finding clients their perfect homes. "The before-and-after comparison excites me, and I cannot describe the feeling of joy I see on the clients' faces when they see their new gorgeous home after the renovation is done," she says. "The reimagined space makes the clients so happy, and I am proud to be a part of the team that makes that transformation possible for our clients."
Ready Solution: Modern Style
Righting remodeling industry wrongs. During their long tenures in the industry, Buriev, Sankova and their colleagues have seen firsthand how things can go awry between homeowners and home renovation professionals, whether it's because of misdirected, self-serving advice or misinformation about true costs. Modern Citi Group's driving ethos is to serve as a beacon of change in the remodeling industry. By emphasizing trust and transparency, its team prioritizes best-in-class customer care above all else to deliver a memorable, positive renovation experience.
Ready to confidently consider your renovation? Sankova and Buriev share their guidance below.
Ready Solution: Scandinavian Style
1. Do You Have the Right Team and Plan in Place?
To enjoy the creative process and avoid feeling overwhelmed, rely on a design-build team that will stick by your side. "Trust the professionals," Sankova says. "Coordinating multiple vendors is difficult and time-consuming, especially if it is your first home renovation experience. Choose a full-service firm that can deliver the entire project and save you time, money and the headache of dealing with multiple parties."
To help streamline the decision-making process, Modern Citi Group developed a suite of design options their customers can lean on, called Ready Solutions. "We've noticed that there are a few design styles that our clients turn to again and again," Buriev says. "Instead of starting from square one, they can select from modern, classic or Scandinavian styles and get a clear picture of the project cost and timeline."
What's more, Modern Citi Group created its own database of trusted, reliable vendors for everything from paint colors to doorknobs. Using the company's online platform, clients can review options for each material in each room, including often-overlooked items such as baseboards and TV brackets.
2. Do You Know All Your Design Options?
Modern Citi Group's in-house design team takes a personal approach to each project and starts the process by asking homeowners to share what inspires them visually and what they need functionally. "Research and review multiple design styles and trends to form a visual preference," Sankova says. "The designer will help you integrate those styles and details into your home to make it functional, tasteful and visually balanced." Once the team understands the features, colors and feelings that are most important to the customer, it shares a highly realistic 3D rendering so the homeowner knows the exact materials, cost and projected final look of the space.
For this custom kitchen on Park Avenue, the homeowners asked for an open layout and a modern style. "We shared several options, from a much darker color palette to a lighter tone, all with glass wall cabinets and LED lighting inserts," Buriev says. His team of architects and engineers emphasizes designing to the smallest detail, whether it's where you'd want an electrical outlet by your nightstand or where to place a light switch based on your dominant hand.
3. Are You Renovating Your Home for Resale?
Designing your family's forever home versus preparing a property for resale are completely different things when it comes to design. If you're seeking to add value to your home to increase its market appeal, rely on your designer as your co-creator. "Choose neutral colors, classic design and do not create unique design items that can look outdated in a few years," Sankova says.
"If this will be your home for many years to come, make sure you work with an experienced architect and designer to integrate any layout changes that will make your family comfortable and space functional for a long time," she says.
This kitchen's classic design is a timeless take on a renovation. The layout maximizes surface area and storage, with wraparound counters and cabinets extending to the ceiling. The clear sightline across the peninsula opens the space up to the living and dining areas, while the bar stools and wine cooler make the space ready for entertaining.
–
As you research for a local contractor on Yelp, Houzz or Google, read the reviews and pay close attention to what customers are saying about their overall experience. How were they treated? Were they happy with the process and the results?
We believe home renovations should be delightful experiences. When you work with a contractor, feel empowered to push back and communicate your ideas freely. Try to find one who understands your vision, matches your vibe and promises to work with you to make even the impossible possible. Ask them about their process, how they developed it and why they are in the home renovation business. Their answers should tell you just how passionate they are about their work. It'll be clear to you how they would show up for you should you hire them.
→ Choose a better way to renovate with Modern Citi Group. Learn about our process here and reach out if you have any questions. We're here to help.